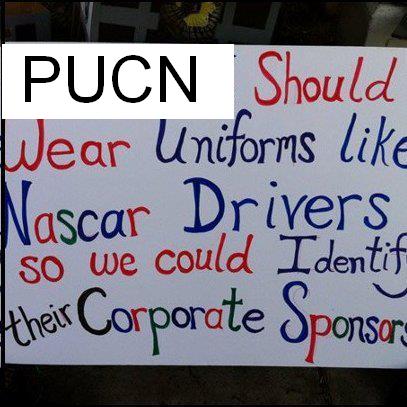 Comment of the Staff of the Bureau of Economics of the Federal Trade Commission - Before the
Public Utilities Commission of Nevada Carson City, Nevada
The PUC's role is to be "pretty much the last watchdog for the ratepayer, the last line of defense for the ratepayer," said Perkins (D-Henderson), adding that the agency had fallen "woefully short" in meeting that responsibility in the past.
Knecht calls firing by PUC Ďan excuse'
Nevada DESPERATE for new businesses, is with malice and forethought creating barriers under the guise of smart meters. Other states have more intelligent public utility officials, who see that this is a poorly conceived plan, fiscally devastating to residents and claims of benefits are overshadowed by its cost to implement. Nor are they ethically challenged to appease their 'string holders', like in Nevada.
All information on this site has been obtained via the internet from free, public access websites. No information was obtained thru pay for access services.
IF anyone has an issue with any information that has been published here, that has been accessed from public websites, that themselves or others associated with them posted freely, it is their problem and they need to curtail their or their associates postings. IF you put anything on the internet that is open access, you have given permission for the public to view it. IF you don't want information disseminated, then stay off the internet and don't post personal information that you do not want made public.